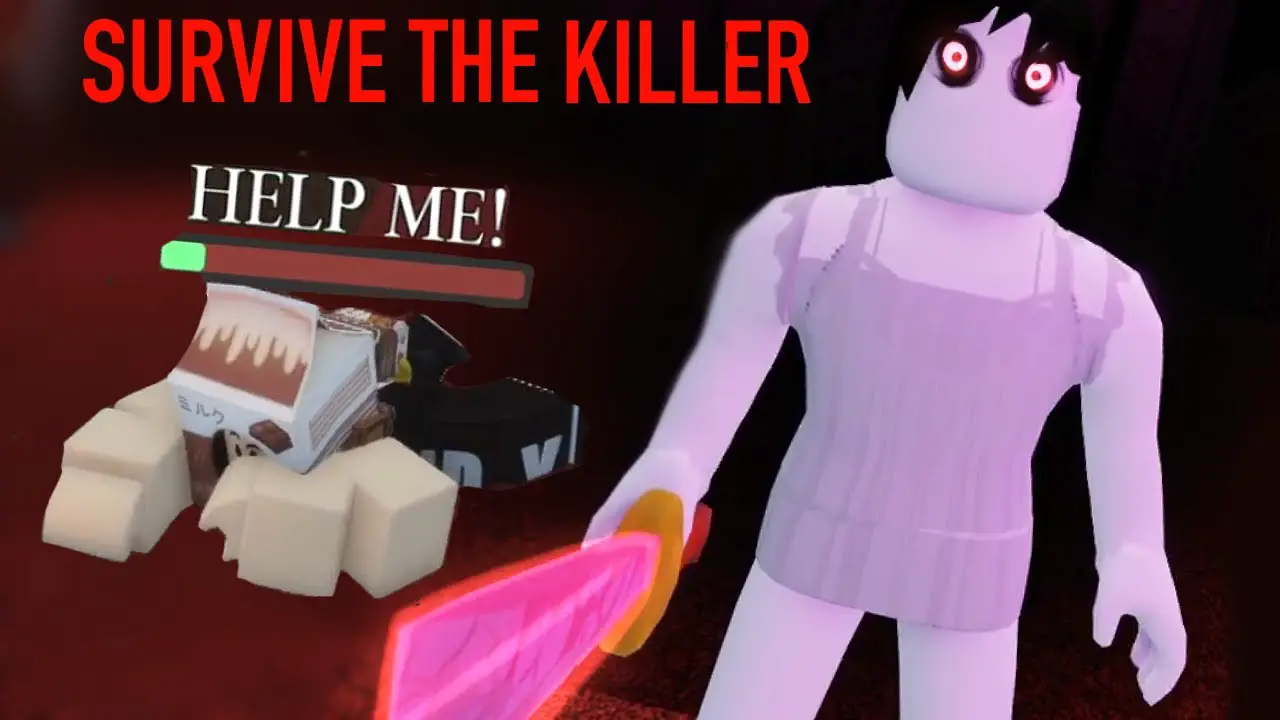 Survive the Killer is a popular Roblox game where players take on the role of survivors who must outwit and escape from a deadly killer. Redeeming codes in Survive the Killer is a great way to earn free rewards such as coins, knives, and other in-game items.
To redeem a Survive the Killer code, follow these steps:
Launch Survive the Killer and click on the "Inventory" button on the bottom of the screen.
Select the "Code" option from the menu.
Enter the code in the text box and click on the "Redeem" button.
If the code is valid, the reward will be added to your account immediately.
Note that Survive the Killer codes are usually time-limited and can only be used once per account. Be sure to use them before they expire to take advantage of the rewards they offer. You can find Survive the Killer codes on the official Survive the Killer Twitter page, Discord server, or through various promotional campaigns. It's always a good idea to follow the game's official social media accounts to stay up to date on the latest codes and events.
| | |
| --- | --- |
| Survive the Killer Codes (Active!) | Get Free rewards |
| HEARTBREAKER | Redeem code for Hollow Heart weapon, Heart Breaker title  |
| NEWYEARGRIND | Redeem code for a 60-minute XP Boost |
| SNOWMAN | Redeem code for a Minty Holiday Hook slycer |
| NEWYEARGRIND | Redeem code for a free 1H XP Boost |
| BOO | Redeem for Knife Skin |
| DESYNC | Redeem for Broken Clock Knife |
| LUCKY2022 | Redeem for Cookie Cutter Slycer |
| CUPID2022 | Redeem for flowery facade slycer |
| STK2YEARS | Redeem for two year birthday slycer |
| 900M | Redeem for 900M slycer (new!) |
| HAPPYNEWYEAR | Redeem for 2022 New Year slycer |
| SANTA | Redeem for Santa Hat Slycer |
Expired STK Old Codes list
HALLOWVEMBER – Friendly Spirits Knife
Heart Breaker Knife: CUPID
Patched Knife: CRATESSOON
Test Knife: TEST
100 Coins & 50 XP: 5MILLION
800M – 800M Slycer
jumpbug -Jumping Bug Knife
700M – 700M Slycer
PRIDE – Pride Knife
Burlap Brute's Chains: FULLMOON
Cheeseworth's Cheesy Chopper: CHEESE
Sawblade's Jigsaw Knife: SAWBLADE
300k Knife: WhatsTheCode
Ribbons of Gold Knife: ThatsALotOfVisits
Devious Dagger: DEVIOUS
Lucky Carver Knife – LUCKY2021
Heartbreaker Knife: cupid2021
Clover Carver Knife: LUCKY2020
Rusty Dagger: FRIDAY13
10 Million Celebration Knife: 10M
Hollowed Moon Knife: SPOOKY2020
Holiday Knife: HAPPYHOLIDAYS
Happy's Circus Knife, 50 Coins, & 100 XP: KILLERCRAZE
Chucky's Rattle Knife: CHUCKY
Spoon Knife: SPOON
Purple Pinstripe Knife: MASHEDPOTATOES
Sunlit Glass Knife: TRADINGWHEN